Update on the big news of the week
PBS is planning to unveil a new television show in the fall. It will be called
Fetch! with Ruff Ruffman
(who is an animated dog). It is a reality game show geared towards the 8-10 year old set, and they are seeking 6 local children to play the parts of the contestants. The Girl and Boy have auditioned for the parts and got a call back this weekend. They were weeded out from quite a few kids, and now there is a second callback. I don't think the Boy will ever be called back, as he was decidedly grumpy today and didn't want to cooperate. The Girl was much more animated and has a good chance of another callback. A couple of kids, from the younger ages, already got callbacks. But for the older teen role, we didn't see anyone in the couple of hours we were there.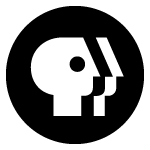 The filming will be done on weekends, during school vacations, and almost full time during the summer. The way the auditions were handled was pretty interesting. They hired a lot of older teens, looked to be college aged kids to interact with the kids. The took groups of 8 kids at a time, and first they asked if anyone wanted to sing or do something to show a hidden talent. One girl today belted out a song like she was interviewing for American Idol, while her mom stood outside with all the other parents and was holding a huge file of headshots and photos of parts this kid had, going back to infancy. The poor kid was kind of fugly, and very very 'trained'. She didn't get a callback and Mom wasn't the happiest camper. Most of this group of kids didn't appear to have much talent other than being kids. My kids aren't particularly talented in showbiz stuff either. But they don't have to be to take part in this show. They want kids who are adventurous, smart, curious, and can talk to an animated dog. The dog was the Boy's stumbling block. He just couldn't get beyond the dog. That's fine with me. If this wasn't something he wanted to do, then he would have made our lives miserable anyhow. But the Girl does want to do it.
One of the questions they asked kids was to tell about one things they really wanted to do in the future. The Girl answered that she wanted to cross one of those rickety rope bridges like you see on TV going from mountain to mountain. They said that was the first time they had every heard anyone answer that, but the truth is, she really DOES want to cross one of those bridges. She's a total daredevil and thinks all that stuff looks cool. Me, I'm clutching my heart and feeling faint while watching it from the comfort of my sofa.
So, that's what's been happening at Chez SnackenHaus. If it happens, great. If it doesn't, there will be other things that will.
Stumble It!
JBlog Me
Tweet